Well damn I still have a lot of catch-up to do on...everything. When will the work end?! When, I say?! But enough ranting, let's behold some of the glorious retro goodness I managed to document this week, shall we? Much more mid century modern beauty will be coming next week, I didn't get a chance to clean all of it this time: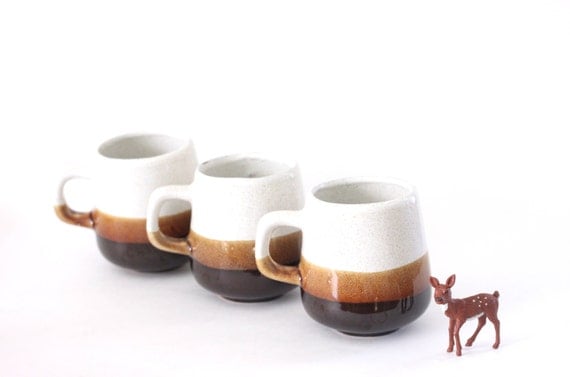 I adore the round organic shapes of these stoneware mugs. And now that I look at it closely the colors and lines do remind me of candy corn, just a bit.
On Etsy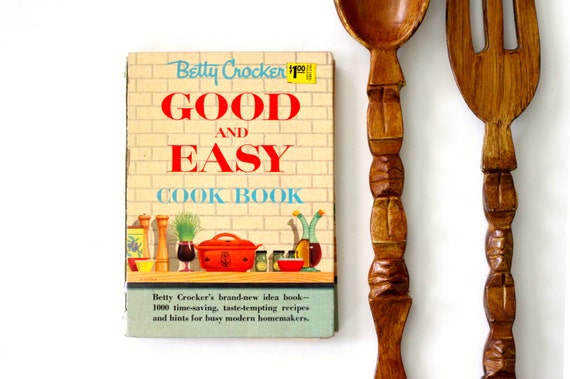 And my cook book fetish doesn't fail me despite the fact that I can't cook likely 99.9% of the meat/dairy laden dishes in these retro books. I appreciate the colorful illustrations and the photos. See it
On Etsy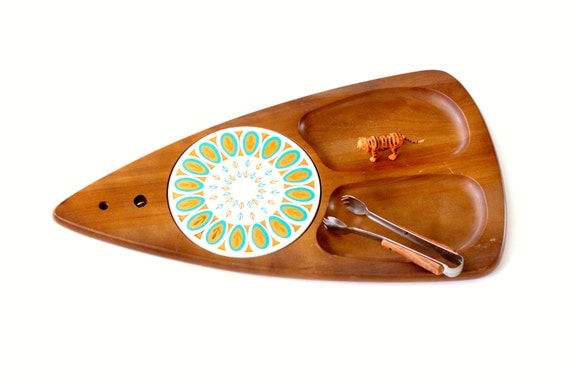 This Fred Press Cheese Plate/serving tray is absolutely gorgeous, loved staging this one for photos and may have to use it for a gathering before it sells. See it
On Etsy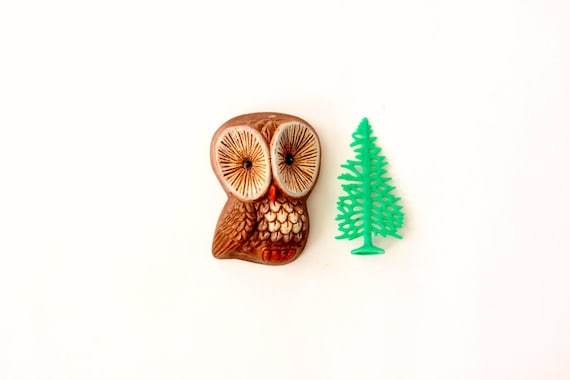 I always have trouble resisting this type of groovy 1970s owl plaque, this time it's just a little one. See it
On Etsy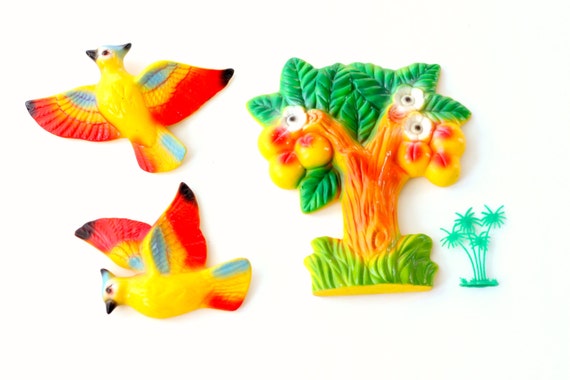 This adorable set of chalkware tropical trees and birds reminds me of Puerto Rico with the bright colors and island flair. Does anyone have more information on these? I couldn't find an identical set anywhere thus far. I have these hanging with my collection of Ponce, Puerto Rico carnival masks in the kitchen until it sells.
On Etsy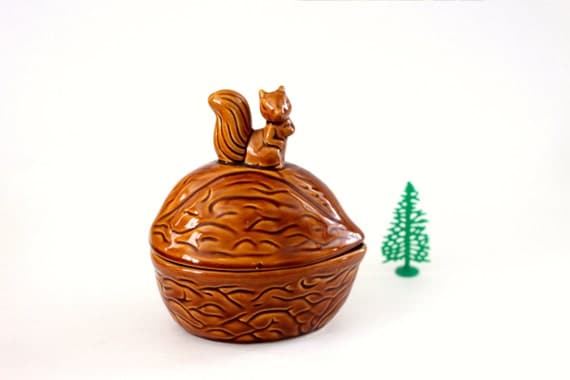 This is the third time I've scored this same adorable squirrel walnut jar. Didn't break him this time, yay! He's chilling
On Etsy
waiting to be used as seasonal decor.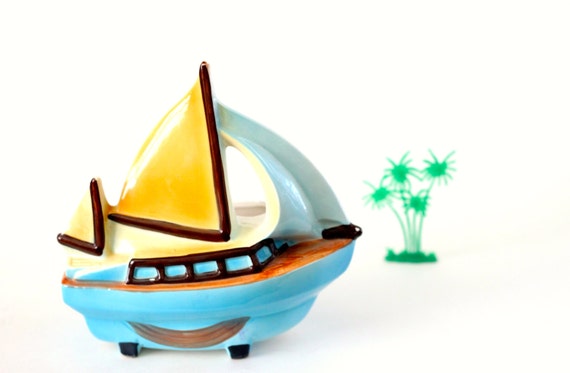 I love the colors on this retro boat planter and won't mind it hanging around at all until it sells. It reminds me of a children's book illustration come to life. See it
On Etsy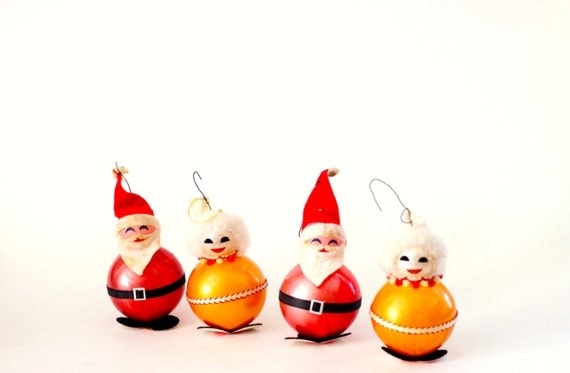 I haven't seen anything quite like these vintage blown glass Santa ornaments, either. They tend to do really well online so I had to scoop them up. Is that an Elf or Mrs. Claus with Santa Claus, does anyone know? See it
On Etsy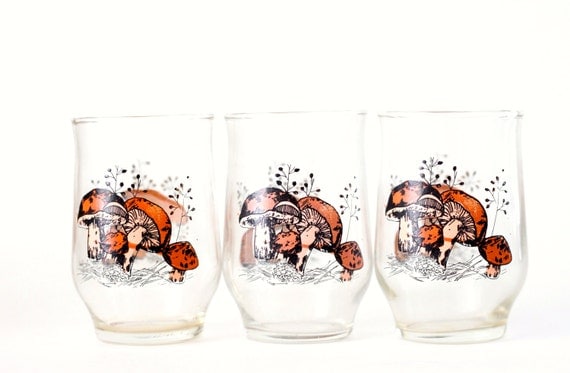 You know me and mushrooms, I can't resist. I love this little set of groovy mushroom tumblers. See them
On Etsy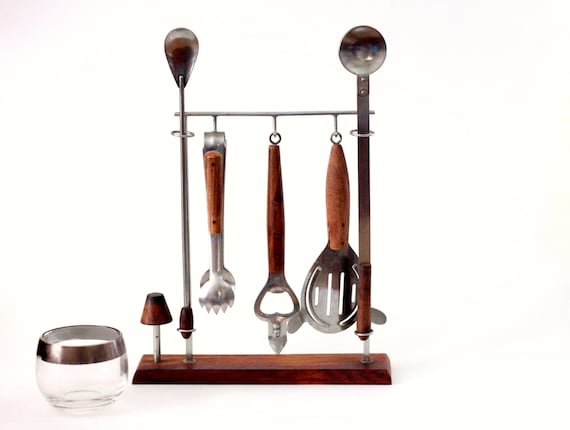 And hell yes to Mad Men style swanky barware, always beautiful to behold and keep around until they sell. See it
On Etsy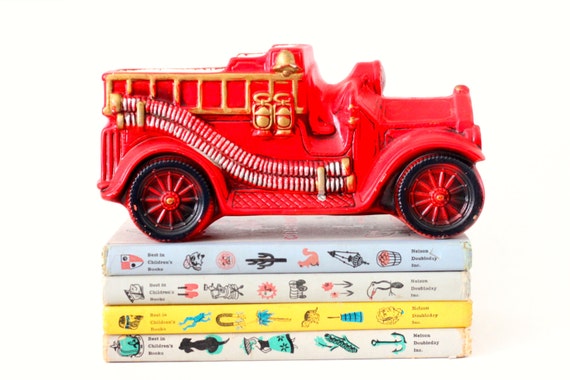 This vintage bright cheery red firetruck planter reminds me of Christmas, it's such an iconic retro style. See it
On Etsy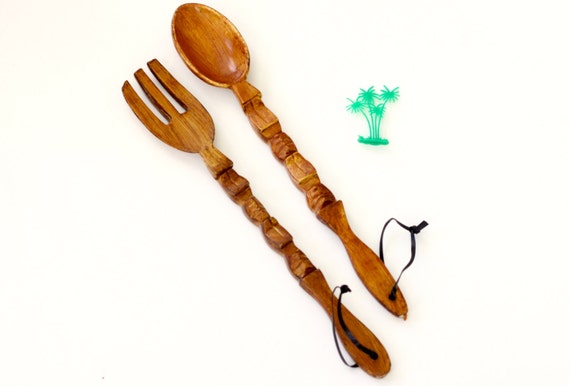 Funny enough, I thought these large novelty sized fork and spoons were made of wood until a through cleaning removed the "texture" and revealed they were plastic! Love them either way, they are in the Southern Crossing booth but I almost want them to charm me daily in the kitchen. See them
On Etsy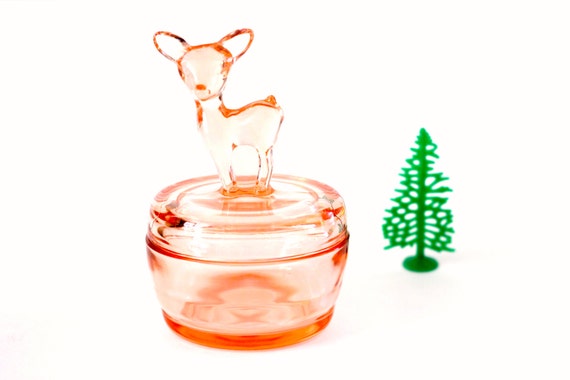 This adorable depression glass deer is too beautiful for words. I may have to reshoot this one because the photos just don't capture its beauty. Gorgeous little piece. See it
On Etsy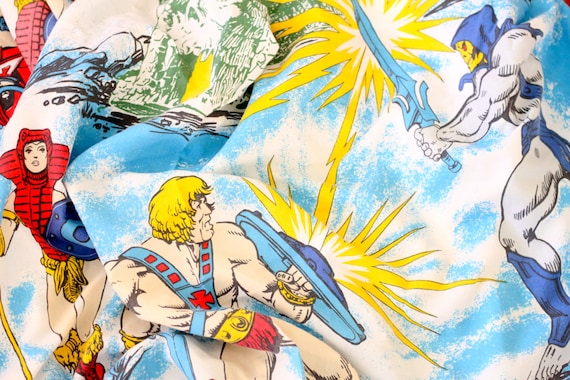 By The Power of Grayskull...these sheets have THE POWER! I will always adore He-Man, these sheets bought me back to playing with He-Man toys with my older brothers. I wish we still had that Skeltor castle of goodies, I'm grossly nostalgic that way. See it
On Etsy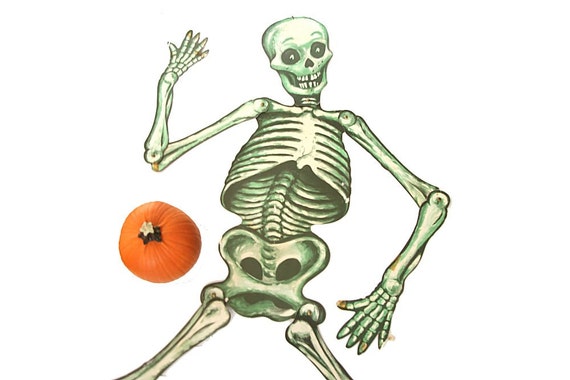 And another favorite find, a huge kitschy skeleton, perfect for Halloween decorating! I love the size and expression. See it
On Etsy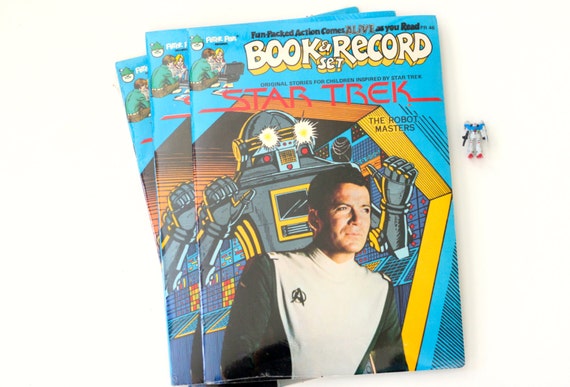 Robot! Star Trek! What's not to love. This is a match made in kitschy sci-fi heaven. See it
On Etsy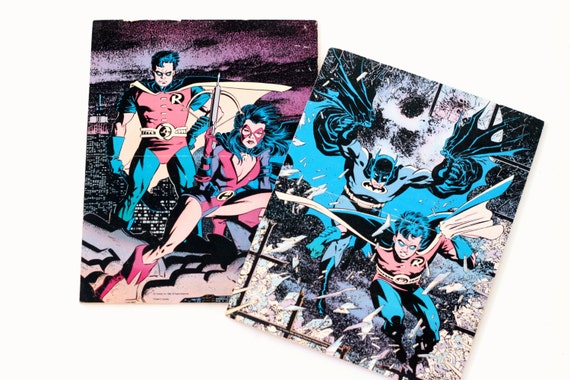 And you know I'd be remiss to let any Batman escape my grasp. Love these early nineties mounted Batman pieces, they
look
like my childhood! Seems like every kid has something like this in their room back then.
On Etsy
Don't Be Shy:
If you like anything on the Etsy shop or in this post, send me an
e-mail
. I will work out a shipping deal for multiple items. Much of this will be added to my Southern Crossing Antique Mall booth as well. And now I'm off to force myself to have a mostly-day off, hopefully with the rare delicious luxury of some house-deep-cleaning time!
Find anything amazing at the thrifts this weekend?!
Do share your finds and posts in the comments.